Printed paper cups with your custom design
We will print your design and logo onto disposable paper cups. Single wall and double wall paper cups are the perfect choice for serving hot drinks like coffee to go and tea. We combine high quality production with raw materials from the EU, fast delivery and a low minimum order quantity.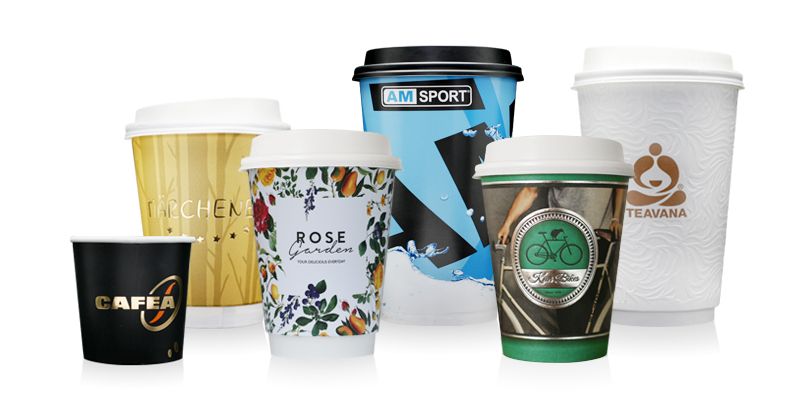 Premium paper cups with offset and digital printing
Get your design printed on the whole surface of our premium paper cups. For printing we use food-safe and organic ink only. We offer a low minimum order quantity of only 50 pcs and if you are pressed for time you can take advantage of our express production option.


Paper cups without plastic
Check out our PurePaper cups which are plastic-free. As a liquid barrier water-based coating is used.
Free shipping*
We ship our products free of charge within the EU (mainland), Switzerland, UK (mainland) and Norway (mainland).*
3D Online Designer
Check out our 3D design tool for paper cups and create your custom design online.
Express production
Our production takes place entirely in the EU, so we can guarantee short production and delivery times.
Instant payments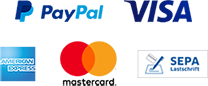 About us
Quick, great value, customer-oriented.
By following this simple motto, we have been producing our various disposable products for over 10 years. From simple paper cups to plastic-free PurePaper cups, we have continuously expanded our range of products according to our customers' needs. We place great importance on excellent quality, fair prices and flexible delivery times. This is why it is possible for us to accommodate special requests. Our highly qualified customer service team have many years of experience, and will provide excellent, transparent and fair consultation.

If you have any questions about our products, please do not hesitate to get in touch. Simply give us a call! We will provide quick, convenient and customer-oriented advice!


A video says more than a thousand words.
PurePaper Cup Single Wall
Go to PE cup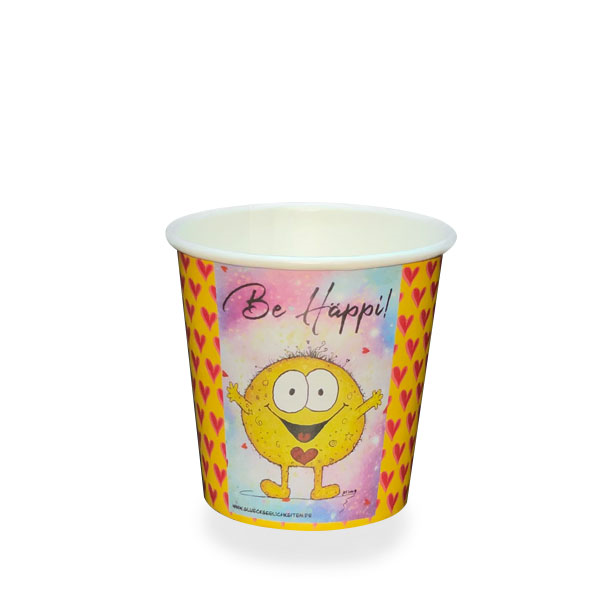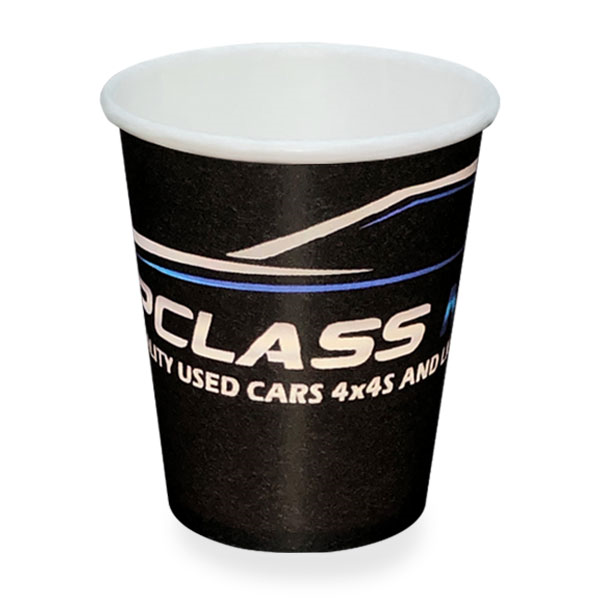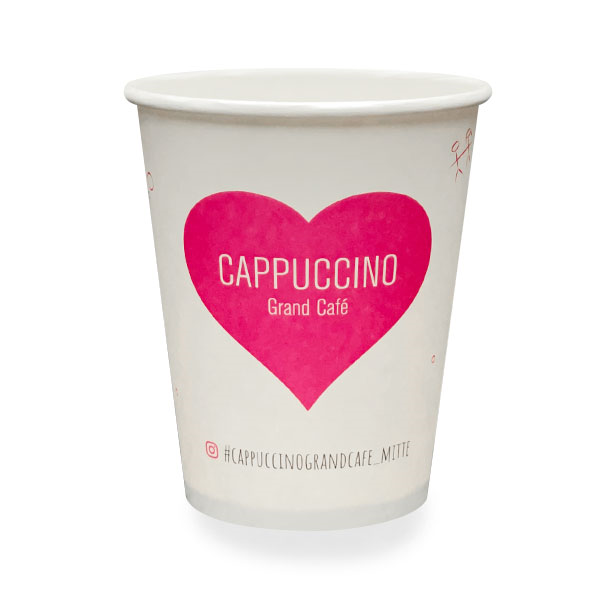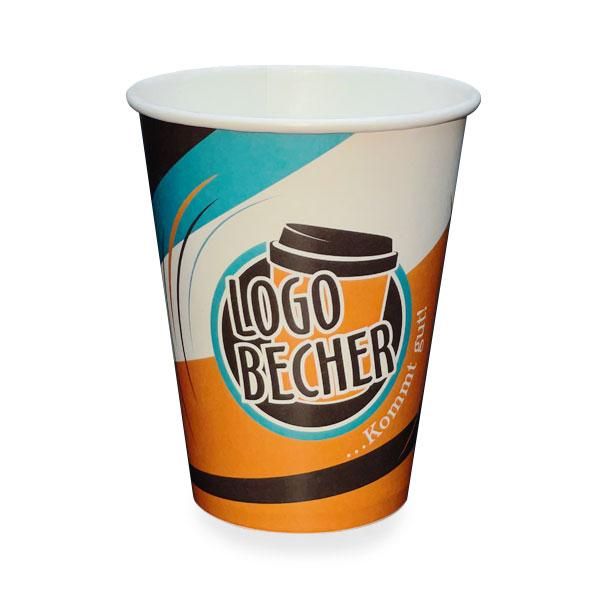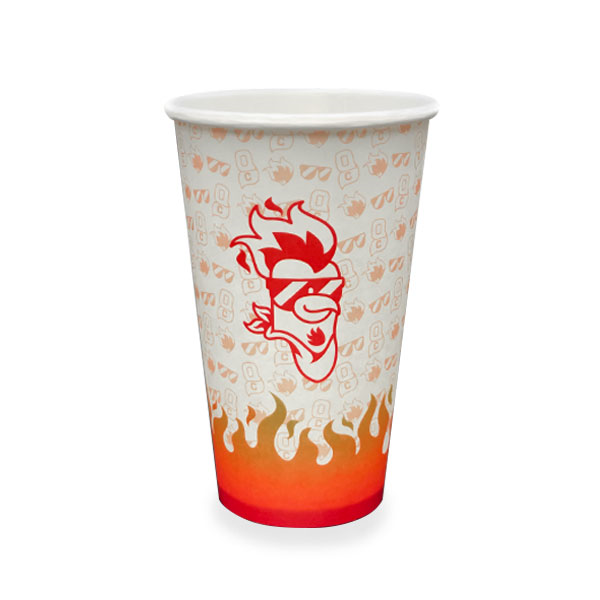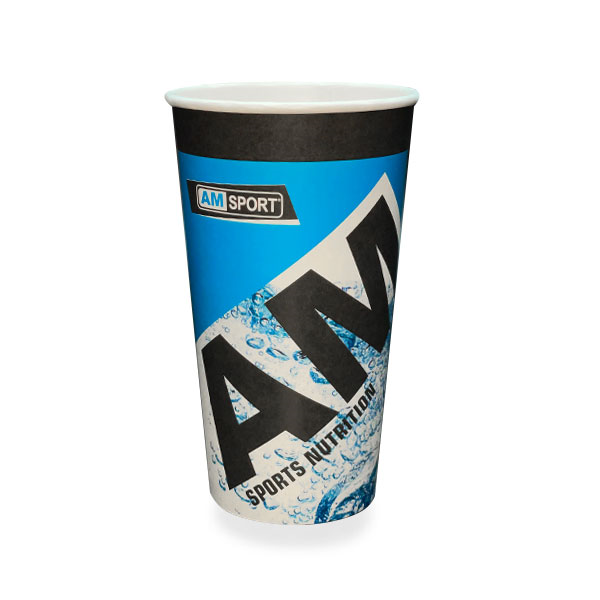 Product description
Single wall paper cups (coffee to go) with dispersion barrier.
PurePaper cups are compostable and recyclable.
Our Pure-Paper cups are PE and PLA free and therefore plastic-free in the conventional sense. A water-based coating is used as a liquid barrier.
Coffee or tea, soda or Coke: This all-rounder can handle pretty much anything. Even beer and wine (12%) can be served with it. For particularly hot drinks, we recommend our double-walled paper cups.
Environmentally friendly coating: Our PurePaper cups are coated with water dispersions. This resin-based dispersion protects the cups from moisture penetration. This coating is fully biodegradable.
After use, the cups should be recycled in the waste paper. Please do not compost: Give the cup a second life! Did you know that 26 cups make one roll of toilet paper?
Digital printing and offset printing offer a wide range of design possibilities. The entire surface of the cups can be printed with four colors. Color gradients are possible. We use only food-safe ink for printing. The cups are odorless and tasteless.
Meanwhile, 50% of our manufactured cups are made from these sustainable materials. We say thank you, but believe: We can do even better!
Related products